Ch-Ch-Ch-Changes…
Dan Buckle's departure from the peppery, shiraz drenched isolation of Mount Langi Ghiran came as a surprise to many, myself included. He had imposed a singular vision on that winery – one that had lifted it to the heights of cool climate red wine production; from the humble but over-delivering Billi Billi Shiraz to the flagship Langi Ghiran Shiraz. It seemed as though he was still exploring the uniqueness of those amazing granite soils with passion until the day he left to take up head winemaking duties at Chandon.
It shouldn't really have been so shocking. Buckle began his winemaking career in the Yarra Valley and with a wife and three children to consider it's not hard to see why a return to the region would seem so appealing. Still, this shouldn't be mistaken as the sole motivation behind his move. Dan is driven by the desire to create and establish a truly Australian expression of sparkling wine, a desire to take it beyond French homage. "I've set myself some hard challenges regarding Australian sparkling. Time will tell"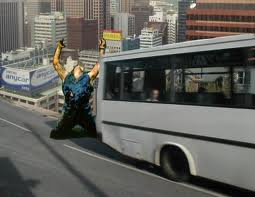 Don't Miss the Bus
I arrived at Melbourne's Tullamarine airport on a crisp morning in June, collected my bags and prepared for the one hour trip to Chandon. I don't mix much in Brisbane wine circles…or any wine circles for that matter. In fact, I interact with a greater number of interstate commentators and sommeliers due to the ridiculous amount of hours I clock up behind my laptop. As such, when I looked for some familiar faces to guide me to the correct bus I failed to find any. Thirty minutes later I thought it best to call Dan and ask if I'd missed the bus; and indeed, I had. $138 dollars and one happy cab driver later I arrived at the winery just in time for the first bracket of wines. The generosity of Chandon in picking up that tab cannot be over-stated.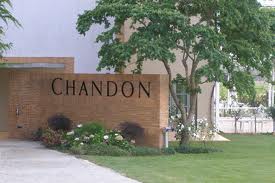 A Sparkling Symposium
I would use the word Summit but Symposium sounds so much more philosophical. And we had been invited to drink together and discuss the merits or otherwise of a vast range of sparkling wine styles; not so much to judge and rate but to explore and elaborate. Some had questioned Buckle's choice of obscure wines, many of which would be virtually impossible to find stocked or imported by anyone in Australia. But that was the whole point. Not just to partake in another 'benchmarking' session but to discover how producers all over the world were approaching this Sparkling caper.
The 'delegates' came from Australia, New Zealand, France, Italy, the United Kingdom, Spain and Argentina. Unfortunately some Californian interpretations were held up by customs, but this took little away from the diversity on show. Twenty-four wines were served blind in four brackets. A sealed golden envelope contained the shrouded identities, should we wish to take a peak. I chose not to until the end of the tasting. It's a good way to put your preconceptions aside and learn more.
Bracket number one immediately threw up some foreign aromas and tastes. A Spanish Cava, an Argentinian 'Chandon Extra Brut NV' and particularly a 'Denbies Whitedowns NV' from Surrey, England and made entirely from a hybrid variety known as Sayvel Blanc – claimed as indigenous by the UK and used in quite a few of their Sparkling wines – threw our heads for a loop. The latter was high in acidity, sour-edged, briney and, for me, a completely new experience. Autolysis characters added further interest. Brisk acidity marked all the UK wines we tasted that day. They certainly had character but one questioned whether the relatively high pricing of many of them would become an issue once the novelty wore off. In general I found the Cavas uninspiring, although that is more likely just my experience or how those particular wines showed on the day.
The first wine to provide soothing familiarity was a 'Bellavista Franciacorta NV' from Italy. Inviting aromas of brioche, lemon and cherry strudel with a creamy mid-palate and a crisp, nutty finish. With 25 months on lees it presented as more akin to broader French and Australian styles. Another surprise came in the number of people who chose the inexpensive 'Deutz NV' from Marlborough, New Zealand as one of their favourites from the bracket. I admitted (with some embarrassment, it must be said) to Dan in the intermission that I fell into that group. He remarked that they often included the Deutz in tastings and it always performed quite well.
The next bracket opened with a rather gauche 'Rosell Boher Grand Cuvée Millésimée 2008′ from Mendoza, Argentina which was laden with lurid red fruits, sherbet and frangipani. Obviously Pinot dominant with less reliance on autolysis when attempting to make its case. An extremely pretty apple blossom and tea cake 'Ruggeri "Giustino B" Prosecco DOCG 2010′ showed that enjoyable drinking without leesy richness was more than possible. 17 grams per litre of residual sugar sat nicely within the wine, adding a sweet edge without obscuring the pleasure on offer – a terrific example of a wine that didn't take its cue from the French model of Sparkling wine. Most in the room were quite taken with it and sweetness was not even raised as an issue.
Cornwall threw its hat in the ring with the bracing acidity of the 'Camel Valley Brut 2010′. Once again, much intrigue and some attractive fruit flavour from an English Sparkling which has already garnered wide praise from the likes of Oz Clarke, Matthew Jukes and Jamie Goode (not to mention the Queen, who has been sighted supping on it). Further exposure to the Sayvel Blanc grape – I'm fascinated if not totally won over.
A 'Chandon Blanc de Blancs 2008′ ably held its own in the next bracket. Citrus and cut green apple fruit intact with a giving softness and textural nous. Balanced vegemite autolysis characters and a lovely general nuttiness enhanced the wine. Sparkling wines made using just Chardonnay do seem to be producing the most exciting results in the Yarra Valley at the moment and the future looks bright for them. Dan Buckle has set aside a batch made from a single vineyard in the cooler Upper Yarra for release down the track; it's a move that fits well within the regional ethos of single site expression and also Dan's own interest in concentrating on individual terroirs and blocks.
Big hitters were on show to round out the Symposium, amongst them a superb 'Krug Vintage Brut 2000′ with endless complexity, depth and formidable structure. The bottle of 'Moët and Chandon Grand Vintage 2002′ showed beautifully – floral, nutty, textured with citrus and stonefruit dimensions.
I'm pleased to be able to say that both the 'Brown Brothers Patricia Pinot Noir Chardonnay 2005′ and the 'Arras E.J. Carr Late Disgorged 2000′ performed very well within the bracket. The question posed by the panel of Dan Buckle, Nick Stock, Glenn Thompson and Franck Moreau was whether or not these Australian wines had stepped outside of the obvious comparisons to Champagne to offer a unique identity. As Dan put it, "are they still more defined by what they're not rather than what they are?" It's a difficult question to answer definitively but it's also the one that marks the challenge that lies ahead for Chandon and Australian Sparkling in general. The Summit may not have come to concrete conclusions but it was exciting to see such queries raised in the context of such a diverse and exciting tasting. The answers will come eventually. "Time will tell."