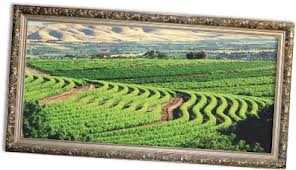 Vale interloper
Gods listen. Or at least that's the conclusion I came to at the end of a three-day junket in McLaren Vale earlier in July.
To begin with, I kind of muscled my way into the Queensland "Meet Your Maker" odyssey this year. Well, muscled may be not be quite the right word…but the trip is mainly aimed at retailers and sommeliers; in other words, buyers – people who purchase the wines you see on your local retail shelf or on the wine list at your favourite restaurant. I'm not responsible for any of that. In fact, if I were, it would compromise what I do. I'm more loosely grouped with wine media or even just consumers. But I wanted to see more of McLaren Vale and get a snapshot of what the region was up to and where it was heading. So I asked Dudley Brown of Inkwell Wines if he could put forward my name as a candidate. My gratitude extends to the McLaren Vale Grape, Wine and Tourism Association and the wineries involved for extending the invitation.
It's worthwhile traveling with heterogeneous groups on these sort of adventures. A list of A-grade media will grant you different insights to those of a group of Sommeliers or Retailers (and not just about the region you're visiting). They are all part of the puzzle that makes up the wine industry and each has something very worthwhile to offer.
What did I have to offer? Opinions mainly. No truths – they rarely exist. But if a panel of winemakers puts twelve or so glasses in front of me with their identities masked and asks what I think, I generally will tell them. Retailers are at least as much at the coal-face of wine as Sommeliers, but often they seem to under-value their input in a way I've seldom seen Sommeliers do. By the end of the three days, there was healthy discussion over each bracket of wines served blind. If the forwardness of this interloper had any part to play in that, then I am nothing but proud. The winemakers and marketers of McLaren Vale were looking for feedback and we owed them our opinions in return for their generous hospitality and time; whether those opinions were good, bad or indifferent.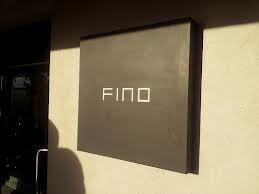 Let's begin at the end
Origin of Fino: Spanish from fino fine, from Latin finis end – The Merriam-Webster Dictionary.
A 40 minute bus ride from Adelaide took us to our first stop, McLaren Vale's finest dining destination, Fino restaurant in Willunga. With its emphasis on local ingredients and in-house made goods it was a fine place to begin. Over pig jowls and cabbage, the best damn chorizo you're likely to taste in Australia and some of the tenderest skirt steak we discussed retail trends and tendencies whilst sampling a range of the region's wines.
There were three standouts from that evening. A Chapel Hill Mourvèdre 2009 which was tighter and more precise than the 2010 which I had recently rated very highly on this site. The 2009 is the better wine, which left me with quite a conundrum. I suspect I slightly over-rated the bolder and more generous '10 and I'll make a note of that soon. The Kangarilla Road 'The Veil' Savagnin 2011 was the first indication that the Vale was moving in exciting new directions. A Jura-esque style made under flor with an intensely nutty bouquet, savoury palate and creamy/waxy mouthfeel. Finally, the 2010 Yangarra 'Small Pot' Shiraz's heady aromas of licorice root and purple florals along with impressive structure indicated that the whole bunch techniques may have a role to play in warmer climes.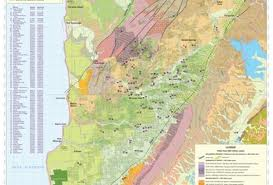 Geology, climate, soil or house style?
McLaren Vale is known for its Shiraz. And that's fair enough. It has a distinguished reputation for turning out great examples of the variety and the history of the grape within the region is important. Still, with increasingly unstable weather patterns, global climate change and new producers making an impact it's not out of the realms of possibility to suggest that one day, the region will be lauded for other varieties.
It's fitting that we began with a Shiraz Master Class in Wirra Wirra's charming but chilly barrel hall. Apparently an attempt had been made to warm the venue up but the heating device had burst into flames. So the wines were, perhaps, a little stunted by the cool conditions. In any case, whilst many showed well and there was evidence of movement in a positive direction involving greater finesse and detail, this was the least impressive varietal group for mine.
The panel in front of us consisted of Paul Carpenter (Wirra Wirra), Ben Riggs (Mr Riggs and Penny's Hill) and Rachel Steer (Viticulturist at Chapel Hill). Standing proudly beside them was the "Geology of the McLaren Vale Wine Region" map, which owed its existence to the long-held beliefs and dreams of Philip White, Jeffrey Olliver, Wolfgang Priess and William Fairburn. Clearly the focus was directed towards terroir. After tasting the twelve wines in front of me and discussing them I couldn't help but feel that house style and human input was playing as great if not a greater part in these Shirazes as terroir. This is not to say that the geological map was of no great worth; it is! It's just that, from the small sample of wines tasted that day, stylistic decisions seemed to be having a larger say in differences than specific sites or geologies.
From the elegant and pretty aromatics that almost always mark Joch Bosworth's 'Battle of Bosworth' wines to the bigger, bolder, brawling type expression of the 'Mr Riggs Shiraz 2010′ these wines spoke of the wineries which birthed them. d'Arenberg's 'Dead Arm' 2009, a very good wine, could be picked by style at 100 paces. Shingleback's vanilla custard oak smothered any suggestion of veracity of site or geology. The biggest surprise came in the form of Chapel Hill's 'The Vicar' 2010; a brilliant effort that looked uneven and disjointed on the day. I was shocked to hear its name when the reveal came and thankful that Rachel remarked that "it seems to be showing atypically", a sentiment with which the other panelists agreed. I'd spent three days with that wine previously and loved every last drop of it. I'm still convinced it's a classic in the making.
Great to hear Carps speak up for American oak too; "I love American oak and McLaren Vale Shiraz. I think they work beautifully together." I'd agree when it comes to Wirra Wirra Shiraz in general but sometimes I thinks there's still too much vanillin sweetness masking the fruit, especially when it comes to other producers.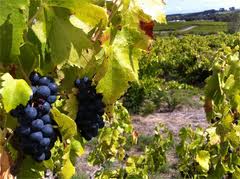 Earth Wines: Grenache Rises in the Vale
I believe Grenache has a tremendous future in McLaren Vale. Eight of the nine wines poured offered real proof of that. Yangarra's tightly wound and young 2011 Old Vine Estate offered a structure of luminescent acidity and fine, textured tannin. It was full of white pepper, fresh red fruits, blueberries and pot-pourri aromatics. In a word, exciting.
The 2010 Angoves Warboys Vineyard showed more oak but it was balanced with denser fruit, judicious flesh and red earthen undertones destined to become more prominent in time. Wirra Wirra's intensely perfumed, floral and feminine 'The Absconder' 2010 shone brightly again. A 2010 Cradle of Hills GMS thrilled with savoury ferrous characters and d'Arenberg's 'Ironstone Pressings' 2009 further demonstrated this producers commitment to quality Grenache and Grenache blends. Only the Penny's Hill Experimental Grenache 2010 was mired by confection, cordial-like traits and lack of form. On the whole these wines were true to where they were grown and treated in the manner the variety calls for and deserves.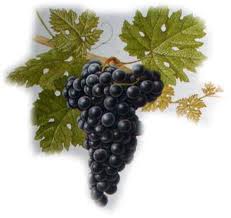 Cabernet conversion
McLaren Vale Cabernet simply does not get the credit it deserves. Sure, the best examples have a splash or more of other varieties added to fill them out but the last few vintages have seen some beautiful Cabernet grapes grown. Panelists Corinna Wright (Oliver's Taranga), Paul Smith (Wirra Wirra) and Joch Bosworth pointed out that five or so years ago these Vale Cabernets wouldn't have looked the same.
"There's been an evolution in the way Cabernet is grown and vinified in McLaren Vale," Paul Smith remarked. "In the 80s it was picked early with high acidity. In the 90s it was bolder, driven by the success of Shiraz and made in a similar manner. These days we're seeing an increased interest in letting the vineyards express themselves." Joch was candid as always; "We're starting to get a handle on growing it…which is ridiculous as we've been growing it for a while now."
Battle of Bosworth's 'Best of Vintage' Cabernet Shiraz Petit Verdot 2010 was a highlight. It positively sang with violets and a beautiful front and mid-palate texture leading into long strand chalky tannins with hints of leaf. That leafiness was present in most of the wines actually and added a real degree of elegance. Wirra Wirra's 'The Angelus' looked magnificent. The 2010 is even better than previous releases (as is the case with the RSW Shiraz too). Paul noted that he saw less of the 'doughnut' effect in McLaren Vale Cabernet than he had during his stint making wine in the Clare Valley, and the wines that day backed his statement up…although it's worth noting that wine writer Philip White later pointed out to me that even Paul 'messes around' with his Angelus Cabernet Sauvignon, adding a bit of Merlot.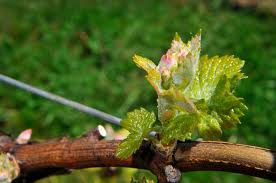 Burgeoning varieties and the future of the Vale
Of course, McLaren Vale is about more than Shiraz, Grenache and Cabernet. Especially these days. Coriole have been churning out quality Sangiovese for years and it seems more Italian varieties will be joining the fray in the years ahead. Many of these are better suited to the warmer climate of the area; more adept at maintaining natural acidity and handling hotter days. Oliver's Taranga Fiano, Sagrantino and Vermentino have gone past the point of showing promise. They are already very good wines, and exciting to boot. Yangarra press ahead with Roussanne and Viognier with great success. Finally – a wine I've never had the opportunity to taste – acclaim for Brad Hickey's Brash Higgins 'NDV' Nero d'Avolo 2011 has spread like wildfire. He's even found a local potter in Adelaide to craft clay amphora. These are lined with wax so the focus is firmly on letting the fruit speak.
Increased sensitivity, exploration and a desire to listen to the voice of the people sees McLaren Vale situated in a position to move ahead with confidence. It's undoubtedly a warm and friendly place. Quite beautiful too, with its proximity to the coastline and the hills another attractive feature. Vibrant, open-minded, accepting of opinions and striving for excellence; these were the features I found on my visit. And these are the features that make for an even brighter future. If you've type-cast McLaren Vale in the past it might be time to take another look.