If Bordeaux is unfashionable these days amongst the wine media, sommeliers and the cognoscenti, then it's not too far off the mark to say that Australian Merlot is loathed. There are reasons for this (apart from plain ignorance, which still rears its ugly head too often). It has been planted in the wrong places, most of them too warm. This has resulted in many flaccid expressions with too much sweetness, a lack of form and little to no varietal veracity. Still, Merlot is hardly the only grape that has needed time to find its proper place in this vast and diverse continent.
The variety is often over-cropped and picked too late or too early. This doesn't help much either. It indicates that Merlot is being given a lack of attention in the vineyard and by the winemaker. This, I believe, leads into the idea that Merlot is just 'a blender'. Don't get me wrong; there are some great Australian wines out there with a percentage of Merlot making an indelible and worthwhile contribution to their quality and complexity. But it seems that if a grape isn't given much exposure as a straight varietal, it is often treated with less respect by vignerons and writers alike.
Then there's the clonal debate. I'll leave that argument to those with greater experience in the vineyard and winery. Should it interest you, there's an interesting section in Margaret River producer 'Blue Poles" June 2012 monthly report. If you're not keen on reading more on that issue, then I'll leave you with a quote from co-owner Mark Gifford; "Get better clones. I say bumpkin."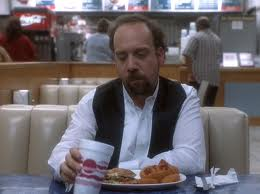 The movie "Sideways" has probably played a role too. Miles' derision of the grape certainly effected sales in the USA. Most people still don't get the big joke at the end of the movie. Miles' most treasured possession, the 1961 Château Cheval Blanc is a Saint-Émilion wine – a right bank Bordeaux that usually contains a fair amount of Merlot. I believe the '61 had about a 33% component. Right bank Bordeaux is renowned for its use of Merlot.
Next up is the question James Halliday has raised. What is a correctly varietal Australian Merlot supposed to taste like? Is it too ill-defined? This is a neo-platonic argument and I tend to have little time for such lines of thought – but I will return to it briefly later. Finally, in modern times we are arguably seeing an increased emphasis on drinkability and perhaps a decrease in the amount of wine bought for cellaring and the stature attributed to wines with age-ability. Good, structured Merlot can be challenging and very savoury; especially in its youth. It needs time…and, I'd argue, food.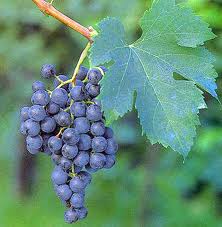 In this anti-Merlot climate Stuart Robinson of "The Vinsomniac" proposed a small tasting of more acclaimed Australian Merlots with a couple of ringers thrown in. Our aim was not to be encyclopedic. The session was dominated by producers for whom we have much time. And there were many absent luminaries; Tapanappa, TarraWarra, Petaluma, Hillcrest and Stella Bella were not represented; mostly because I didn't have the time to make the requests for samples or didn't have the access or the money to be able to afford to include them off my own bat. Still, the bracket we organised managed to throw some light on where Merlot currently sits in our country.
Proceedings began with an unassuming but solid version from the Granite Belt in Queensland. The Tobin Elliot Merlot 2009 presented vegetal, herbal notes on the nose but with some time in the glass, fresh blue and black berry fruit filled out the aromatics and palate. Black olives (which, alongside overall savouriness and herbal/leaf edges seemed to play a major role in defining what the best examples all had to offer in terms of variety), pouch tobacco and a pleasing level of charry oak. Fine textured tannin was a highlight. A good wine that suggests real potential for the Tobin winery in the future.
Wines were not served blind (practical reasons) but an attempt was made to arrange presentation in terms of perceived weight. All of which means that two Blue Poles Reserve Merlots were the next to be poured, side by side. And what fulfilling and excellent wines the 2008 and the 2010 were. The most exciting expressions of the afternoon by a clear margin. The 2010 was shy and restrained. Finesse is nothing new to Blue Poles but I suspect the 2010 vintage played a role as well. About the best use of pencil shaving oak I've seen in this producer's wines. Pure, red fruited high tones with some black fruit bass lines. Cohesion, composure and extension in a medium bodied framework. Structurally impressive with a long life and much improvement ahead. I will review it separately later this week.
The 2008 Blue Poles Reserve Merlot was in a more generous mood. Still only medium bodied but more expressive aromatically and with more flesh and brambly fruit attached to the architecture. Savoury but with balanced fruit sweetness hovering in the periphery. Still svelte though. Olives and leaf added further elegance.
A Capital Wines Kyeema Reserve Merlot 2008 from the Canberra region continued this theme of quality. A touch less age-worthy but wonderfully fruited and in a very nice place for current consumption. The most perfumed example of the day, plumper too. Sweet fruit on entry before a savoury olive, herb and pepper spice turn. Hints of peanut brittle, meat and herbs added complexity.
I wanted a Yarra Valley example in the bracket so I hastily bought a Giant Steps Sexton Vineyard Merlot 2010 at above RRP from 1st Choice. These supermarkets don't always provide value, mark my words. A pretty nose of brambly purple/black fruits, red cherry lift, tapenade, malt, cedar and gentle spice. The most drinkable wine of the six tasted with more opulent flesh but good form nonetheless. A touch of bitter tea leaf marked the end. I wasn't sure if I liked that character or not. Still, plenty of pleasure at the recommended retail price of $35.
The final two wines were more of a testament to the reasons Australian Merlot has been so maligned. The Shottesbrooke Estate Merlot 2010 was syrupy sweet, over-oaked and astringent on the back palate. At $19.99, at least it wasn't aspirationally priced. Not much of an advertisement for McLaren Vale Merlot though. Mollydooker's The Scooter Merlot 2009 was much worse. Black jam, confected raspberry, cough syrup and an alcohol thinned palate (17.0%) with almost no varietal character to be seen. I must admit, I have little idea who it was made for – and it was rapidly despatched down the sink. The only geographical indicator I can find for it was South Australia, but please don't tar and feather an entire state for one abomination.
So there you go – the good, the average and the ugly in six bottles. Next time you think about dissing Merlot take a moment to consider those who are putting the time and effort into making intelligent and worthwhile examples. There are, contrary to popular belief, quite a few out there; and they make an important contribution to Australian wine as a whole.