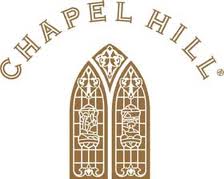 Last week I attended the third Chapel Hill Red Wine Workshop in Brisbane, hosted by head winemaker Michael Fragos. I'm not a huge fan of 'cattle' trade tastings, although I do get along to a few each year. The atmosphere at such tastings isn't overly conducive to forming concrete impressions about specific wines although it is often worthwhile just to get the chance to chat to a winemaker whom you otherwise might not have the opportunity to interact with.
This is why I like the approach Chapel Hill is taking with these workshops. The focus is firmly on education. They are designed to give an insight into winery workings for those who don't ordinarily get the chance to experience them. And of course, they illuminate Chapel Hill's winemaking philosophies and practices.
The last workshop focussed on the influence of alcohol on weight, methods of filtration and fermentation and choice of fermenters. This year we looked at different levels of oak toasting, fermentation temperatures and whole bunch usage before concluding with a brief comparative tasting of 2010 Cabernets from McLaren Vale, the Margaret River and Coonawarra.
Before I get into the wines, which were all served blind, it seems fitting to explain a bit more about the trials Chapel Hill run. Given that winemakers have one crack each year to get things right, experimentation can be a real issue, so trials of different techniques are encouraged in order to see how certain techniques stack up against the methods currently adopted by the winery – that is, holding up winemaking philosophy to the illumination of praxis. Variables are kept to a minimum and batches are kept separate for at least two years in order to assess the experiments thoroughly. Michael Fragos explains that "Chapel Hill is trying to build layers and complexity without losing fruit purity, balance and expression". To the trials…
Levels of Oak Toasting
Three 2012 Shirazes subjected to medium toasting, medium minus toasting and light toasting. The heavier the toasting, the more lactones (which are responsible for the oak derived flavours and aromas) are leached out. Less toasting also means that there is less of a barrier between the oak tannins and the wine – so the less toasting, the more oak tannin.
Wine 1: Plenty of vanilla/custard aromas with a little char in the background. Tannin present but not overtly obtrusive. A little too much oak influence for my tastes, especially within the bracket.
Wine 2: Purity of blue and black fruits. Little obvious oak flavour. Freshness with slightly "green" tannin. Intriguing. I'd like to see how this develops in the future.
Wine 3: Oak feels balanced and harmonious. Good structure. Fruit and oak mesh well.
The Reveal: Wine 1 was medium toasting, Wine 2 was light toasting, Wine 3 was medium minus toasting.
Fermentation Temperatures
The warmer the fermentation temperature, the more rapidly the processes involved take place. This can be an advantage in terms of turning over ferments quickly and moving on. Less energy is used and alcohol blows off at higher temperatures but so does flavour. Warmer temperatures also increase the chances of a stuck ferment. The rapid breakdown can also lead to bitterness and potentially 'off-flavours'.
Two Shirazes were poured; one kicked off ferment at 20-22 degrees celsius and was allowed to reach 28 degrees before cooling jackets were applied to bring the temperature back down (Chapel Hill's standard practice/philosophy). The other ferment was allowed to warm up to 30 degrees celsius before being brought back to 28 degrees. The warmer ferment finished about one and a half days earlier than the cooler ferment.
Wine 1: Balanced and nicely structured with good flavour and ripe, textured tannin.
Wine 2: Oh the bitterness! Dead give away. Less flavour and aroma. Not overly pleasant in any way.
The Reveal: Wine 1 was the cooler ferment and finished up at 14.6% ABV, Wine 2 was the warmer ferment and finished up at 14.4%. Michael admitted that the warmer ferment should probably have been pulled off skins a day earlier.
Whole Bunches
One of the hippest techniques in Australian Shiraz at the moment. Cool climate regions such as the Yarra Valley are leading the way…which is to an extent counter-intuitive. One of the potential advantages of the use of whole bunches is the taming of sweeter fruit flavours. In an age where savouriness is valorised one might have expected this method to be employed more successfully in warmer climes. Whole bunches can add structure (tannin), complexity and perfume. They can also lower alcohol as there is no sugar in stalks.
There is a caveat in that the stems must be lignified and in good condition to avoid overt green characters and other nastiness. The question of whether stalks mask fruit and therefore terroir continues to be debated. Two Shirazes were poured: one incorporated 25% whole bunches, the other was completely de-stemmed.
Wine 1: Fruit character is clear and defined. No stalkiness or sappy characters evident.
Wine 2: Smells great. Perfumed, exotic and fascinating. Unfortunatley the palate doesn't really mesh and the finish is stemmy and awkward. Fruit is subdued but it just doesn't really seem to work.
The Reveal: Wine 1 was completely de-stemmed, Wine 2 incorporated 25% whole bunches.
Comparative Cabernets
Three wines were chosen; one each from McLaren Vale, Coonawarra and the Margaret River. All wines were from the 2010 vintage and retail at around the $30 mark.
Wine 1: A fuller style with blackcurrants, mulberry, chestnuts and chocolate. Still with enough angularity and finesse though. Light leafiness.
Wine 2: Well, hello cassis and mint. Integrated acidity and long, savoury Cabernet tannin. Attractive leaf and tobacco characters.
Wine 3: A lovely wine of restraint and elegance. Typical varietal characters, slightly gravely tannin and a fair whack of capsicum. My personal favourite.
The Reveal: Wine 1 was from McLaren Vale (Chapel Hill), Wine 2 was from Coonawarra (Majella) and Wine 3 was from the Margaret River (Howard Park Leston). The final two were the easiest to pick, perhaps because the regional traits of Coonawarra and Margaret River Cabernets are more established.
****
One should be careful when attempting to draw broad conclusions on these techniques. They should largely be interpreted within the framework of Chapel Hill – although there is food for thought outside of that. Other terroirs and wineries may produce different results. That's the beauty and complexity of wine. Another factor worth emphasising is that these trial wines are still in the early stages of development. That's why the winery team look at them over at least two years. Wine is a living entity and time may alter characteristics and conclusions. These investigations place Chapel Hill in a good position to evaluate their efforts and seek to expand on the excellent results they have already produced.
I'd like to finish this post by thanking Chapel Hill and their distributors, Red + White wines for holding these workshops. I find them extremely edifying and I'm sure I'm not alone.