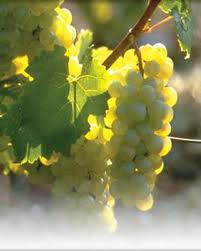 Or workshop. But I think summit sounds far more exciting and important.
Yesterday, Michael Hill Smith MW and David LeMire MW dropped by Brisbane with a swag of Chardonnay covering the Adelaide Hills, the Mornington Peninsula, the Margaret River, Tasmania and Burgundy. Both MWs were in fine form when it came to discussing the more pressing issues relating to the processes used in the production of the variety – malo, lees, oak, acid, clones, yeast etc. I almost forgot to taste the wines in front of me…
Before I get to a brief run-down of the nine wines presented I'll share some of the thoughts voiced during the session. Of course, no discussion on such matters could begin without reference to "The Evolution of Australian Chardonnay". We're talking about the move away from sloppy, over-oaked monstrosities that had plenty of flavour but tended to fall over within the first trimester. These were replaced with structured, coiled, intense and laser like wines with real balance, exoticism and brilliance…or that's how it was supposed to happen anyway. But for every Shaw + Smith, Yabby Lake or Oakridge there were plenty of 'sex in a boat' styles that cured your insomnia before you could swallow your first sip.
Maybe it's time for some quotes from Mr Hill Smith who was firm and persuasive in his belief that viticulturalists and winemakers would be far better off responding to their specific climate/site rather than relying on some sort of recipe. One such pitfall that posed problems for those attempting to make 'new Australian' Chardonnays lay in an uncritical approach to picking grapes. As MHS pointed out, too many producers resorted to a philosophy of "Let's just pick 'em early – and that just doesn't really work". Amen. Some sites respond well to early picking and the resultant retention of natural acidity that entails. Other sites lose whatever character they originally possessed and edge ever closer to emaciation and anemia. As is so often the case with wine, sensitivity to the vineyard in question is paramount. This, I believe, also ties in with talk of minerality. Once again I'll hand the floor over to Mr Hill Smith; "Some people seem to think [minerality] is just under-ripe grapes with no fruit".
The first three wines on offer were from Burgundy. All had gone through malolactic fermentation to soften what can be searing acidity and achieve greater balance. Some of the best makers of Australian Chardonnay are eschewing malo for a number of reasons – the eradication of buttery flavours, greater extension and length, emphasis on natural cool climate acidity and general precision. According to LeMire and Hill Smith, the acidity present even in a cool vintage on the Mornington Peninsula isn't as hard and challenging as that seen in Burgundy. Thus, the same degree of conversion of harsh malic acid isn't required to temper what the vineyard has produced. Of course, malo is still an extremely valuable tool for many and in no way should the baby be thrown out with the bath water. On the subject of Chardonnay that doesn't go through malolactic fermentation, Hill Smith remarked candidly; "In the hands of [Yabby Lake's] Tom Carson it can be an absolute triumph. In other hands it can be a complete fuck-up". David Le Mire also noted that there were other techniques available to achieve balanced acidity. Malo was just one possible method.
Anyway, onto the wines. An impressive bunch by anyone's standards.
Patrick Piuze Chablis 1er Cru Vaillons 'Les Minots' 2008
A new producer for many and one which has received some extremely positive press from Jancis Robinson amongst others. I had enjoyed a bottle of the Patrick Piuze Terroirs de Chablis 2010 earlier in the year and, not surprisingly, it was a much tighter beast. This 'Les Minots' whilst still carrying a firm line of acid was offering a lot more. Resiny notes that edged towards butter along with wheat, funk, citrus and white peach. No mistaking the minerality here – whatever you think the word means… Very Good – $65ish
Domaine Bonneau du Martray Corton-Charlemagne 2008
My favourite wine on show. I'm so predictable. Steely yet floral with orange peel and lemon. Perhaps a bit of sourdough. Piercing acidity that couldn't be shrouded by a bit of creme brulee malo. Real flair and length. Impeccable architecture. The maker describes it as "a wine of light rather than heat" due to the aspect of the vines from which it is drawn. I must say the description fits in a more abstract manner as well. Exceptional – $200ish
Domaine des Comtes Lafon Meursault 'Clos de la Barre' 2008
Meursaults are generally on the weightier side of Burgundy and this wine did stand out for that reason. Amongst the other wines I was less fond of it. Served by itself, I imagine I'd be quite happy. The richer fruit flavours mesh together and lack some definition. Harmony or fault? Depends on the drinker I reckon. An amalgam of honey, mandarin and lemon with more prominent oak on show. Plays to the sweetness well. Very Good – $160ish
Yabby Lake Single Vineyard Chardonnay 2010
Young and tight but not unapproachable. It will certainly improve though. No malo but a decent amount of smoky oak. Linear, savoury and flinty but the quiet intensity of the fruit will fully reveal itself in time. Superb penetration. Excellent – $45ish
Shaw + Smith M3 Chardonnay 2010
Previously reviewed here. I hardly lambasted it but I think I may have under-rated it. That sour edge had seemingly disappeared. Malo used sparingly but to good effect. Liked the hint of bitter grapefruit pith. Excellent – $40ish
Cullen Kevin John Chardonnay 2009
Everything it's cracked up to be. Nutty, yeasty, funky undertones in a wine of otherwise great clarity. Fruit ( mainly grapefruit) is superb. Use of oak and lees is deft. Elegant, driven and gorgeous.  Coiled acid does need more time to unwind. Exceptional – $110ish
Shaw + Smith M3 Chardonnay 2011
Well, it's obviously just a bub but I reckon they've made a very successful wine from a tough year in the Adelaide Hills. It's a citric tight arse for now but composure and fruit quality suggest a promising future. Could really surprise. Around 10% of usual production so you'd best get in quick when it hits the shelves. Very Good – $40ish
Shaw + Smith M3 Chardonnay 2006
Poured from cork sealed magnums, the first fairly average, the second showing quite well indeed. Age enhanced cheese, resin and funk. Almonds, honey, apple and spiced orange fruit. Apparently it looks even better from a 750ml screwcap vessel. Still, mighty seductive. Excellent – $40ish
Heemskerk Chardonnay 2010
Shaw + Smith have purchased the Tolpuddle vineyard from which the grapes for this were sourced. They have a high opinion of the site – grapes from it have already made their way into Hardy's Eileen Chardonnay and Pinot and Dalrymple amongst other luminaries. The charry oak feels a bit clunky here and there's plenty of Tasmanian acid drive. Oats and lemon/grapefruit. Lost its way a bit from the mid-palate onwards. Perhaps overawed by the company it was keeping. Will certainly be interesting to see what S+S do from here. Good – Very Good – $50ish