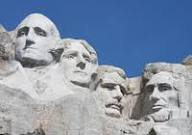 Sitting at the bar of a well known establishment in Brisbane with a bowl of rosemary salted chips and a glass of Dönnhoff Riesling, I casually mentioned to a staff member that I was heading to a tasting of Granite Belt wines after lunch. "What wines are on pour? Barambah?" Such a succinct summation of the difficulties confronting Queensland's premier wine growing region…
The Barambah winery sits in the South Burnett, a decidedly warm region with elevations ranging from 300 to 600 metres. By and large that area produces the sort of fruity, 'sunshine in a bottle' wines that many would expect to see the state making. It's a world away from the Granite Belt, whose average altitude of around 800 metres places it in truly rarefied air. Along with Orange in NSW the region has some of the loftiest vineyards in Australia, equating to cool climate conditions and more than the odd frost derived headache. High quality, medium bodied grace can be pursued here but there are no guarantees. The hard yards still need to be done if the GI is to fulfill its potential as a producer of premium quality wines.
A New Perspective
For as long as I've been reading about wine, the Granite Belt has primarily sought endorsement through wine shows, James Halliday and the Winestate magazine. More than one winemaker has publicly bemoaned the inability to translate success through these channels into sales. It was with great interest then that I attended a tasting organised by Granite Belt Wine & Tourism Incorporated for 'influential people involved in social media'.
The Whites
First cab off the rank was a Ravens Croft Gewürtztraminer 2009, which exhibited pronounced pickled ginger aromas and flavours that overwhelmed the fragile lychee component. This lack of fruit stuffing was to become a feature amongst the white wines on show; a sharp contrast to the perception of all Queensland wine being fruity and sweet. If anything, a bit of residual sugar may have helped the cause here and I think that's the direction winemaker Mark Ravenscroft will take with the next release. There's plenty of character to work with, it just requires more balance.
The Robert Channon Chardonnay 2009 threw up another issue that needs to be addressed. The use of American oak in the maturation of Chardonnay is widely considered to be an anaethma yet it is still quite common on the Granite Belt. I thought it brought some undesirable rockmelon sweetness into greater relief, detracting from a relatively spicy and appealing profile. I suspect a little less oak and a little more fruit delineation would work wonders.
An overly warm finish marred the peach, melon and lemon traits of a Lucas Estate Chardonnay from the same vintage. More impressive was the Ravens Croft Chardonnay 2009 which possessed plenty of solids derived funk, ginger and wood spice along with some rounded peach and cashew attributes. If the line of grapefruit acidity could be harnessed then you would have a very good wine. Once again, I don't think (obvious) American Oak helped the cause.
Golden Grove's 2011 Vermentino was one of the highlights of the tasting. Pungent and punchy with subtle barrel ferment adding textural interest to Thai lime, lemon and grass. A pithy finish sealed the deal for a wine that should appeal to punter and critic alike.
The Reds
A bracket of red wines began with the Lucas Estate Tempranillo 2010, made in the unoaked 'joven' style. Certainly bright and jubey if not terribly varietal. There was no doubting the grape when it came to the Ballandean Cabernet Sauvignon 2009 - sweet Ribena over pine, herbs and leaf. Some requisite tannin but made for early drinking. The 2008 vintage was a very cool one for the Granite Belt and it showed in the green fern and capsicum attack of a mouth puckering Harrington Glen Cabernet.
Shiraz is a variety that I believe has a strong future in the Granite Belt. Indeed, it was the first wine grape planted way back in 1965. The Ridgemill Estate Shiraz 2009 displayed hints of regional earth, white pepper, Chico lollies, aniseed and fresh berry fruit. Just medium bodied and with tastefully applied oak, it showcased the potential of the region. Sadly a Pyramids Road Shiraz from the same year was too hard and mean to warrant the same praise.
A couple of alternative grapes wrapped up proceedings. Whilst the Symphony Hill Petit Verdot 2008 was varietally correct with lifted violets and purple fruit, it was curranty and hot in the mouth. Marking a winery in good form,the Golden Grove Durif 2008 provided the second persuasive offering from that outfit; lighter than the famous Rutherglen examples but still earthen and ferrous with gummy, plump tannin.
Elevation…don't go to my head
Whilst it's no doubt important to get the altitude/cool climate message out there, the Granite Belt is still in an embryonic stage of development. I have little doubt that the region is capable of producing excellent wine but there still seems to be a lack of genuine consistency. As a region, it's never going to be suited to pumping out large volumes of average wine – frost and disease pressure see to that. Of far more worth is the pursuit of excellence. Given the current climate of Australian wine, that's not a bad thing. For now it's time to roll up the sleeves and keep working. It won't happen overnight, but it can happen…